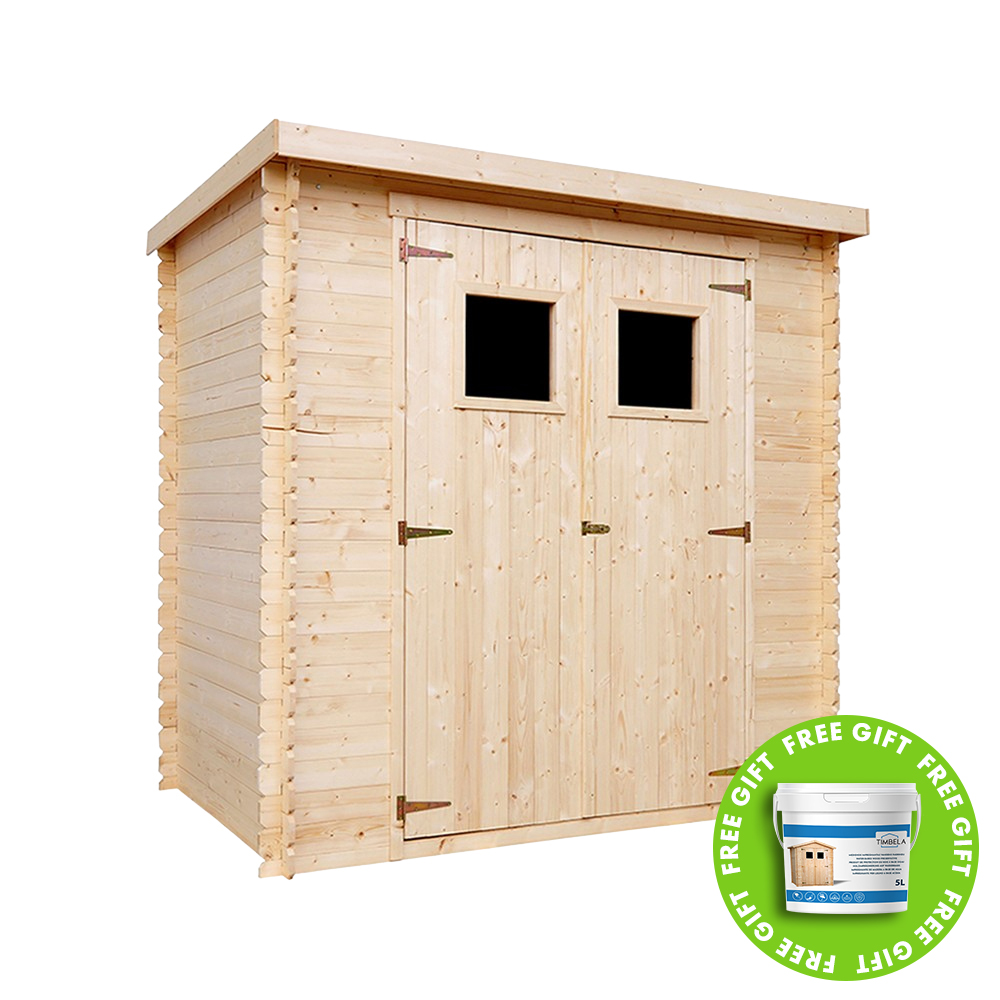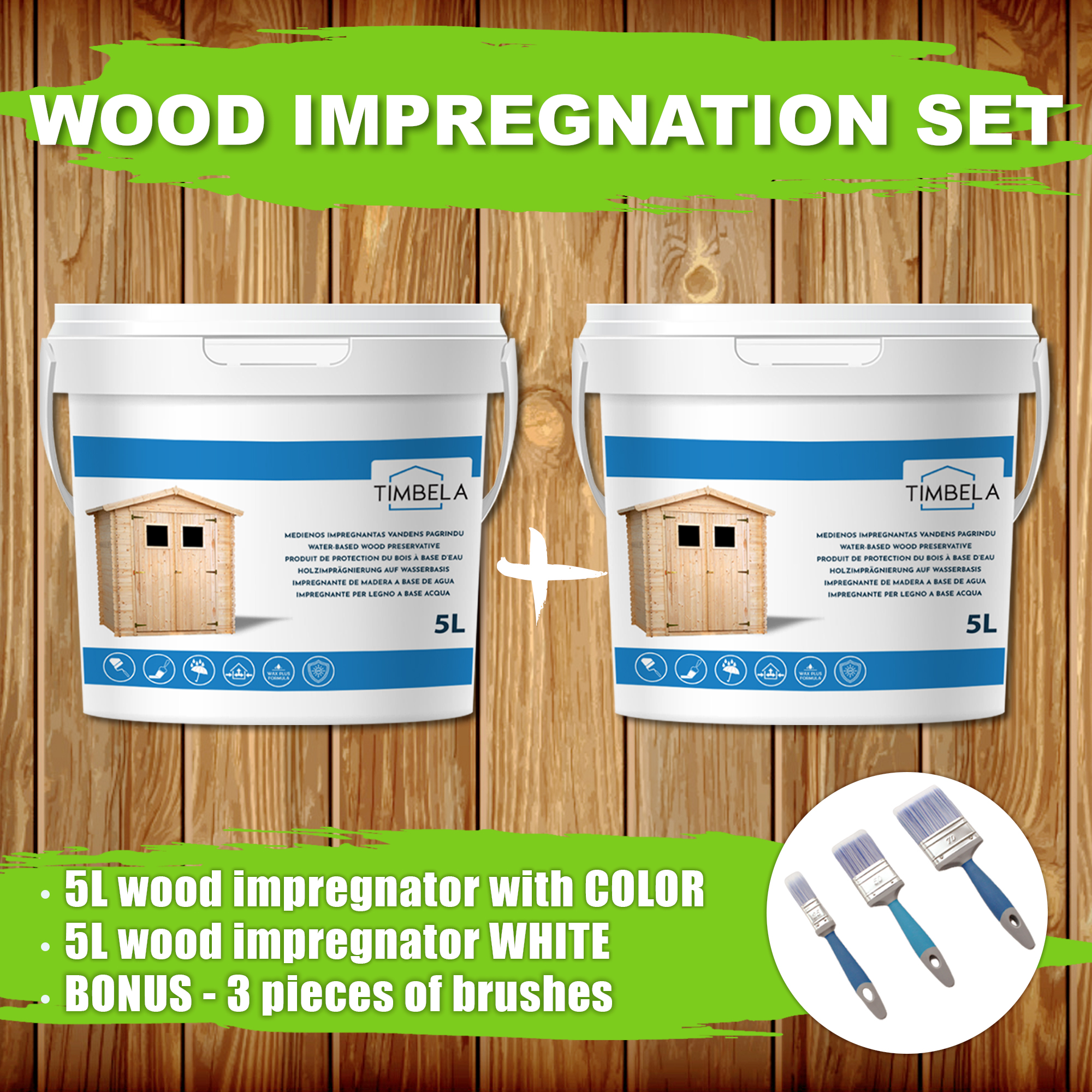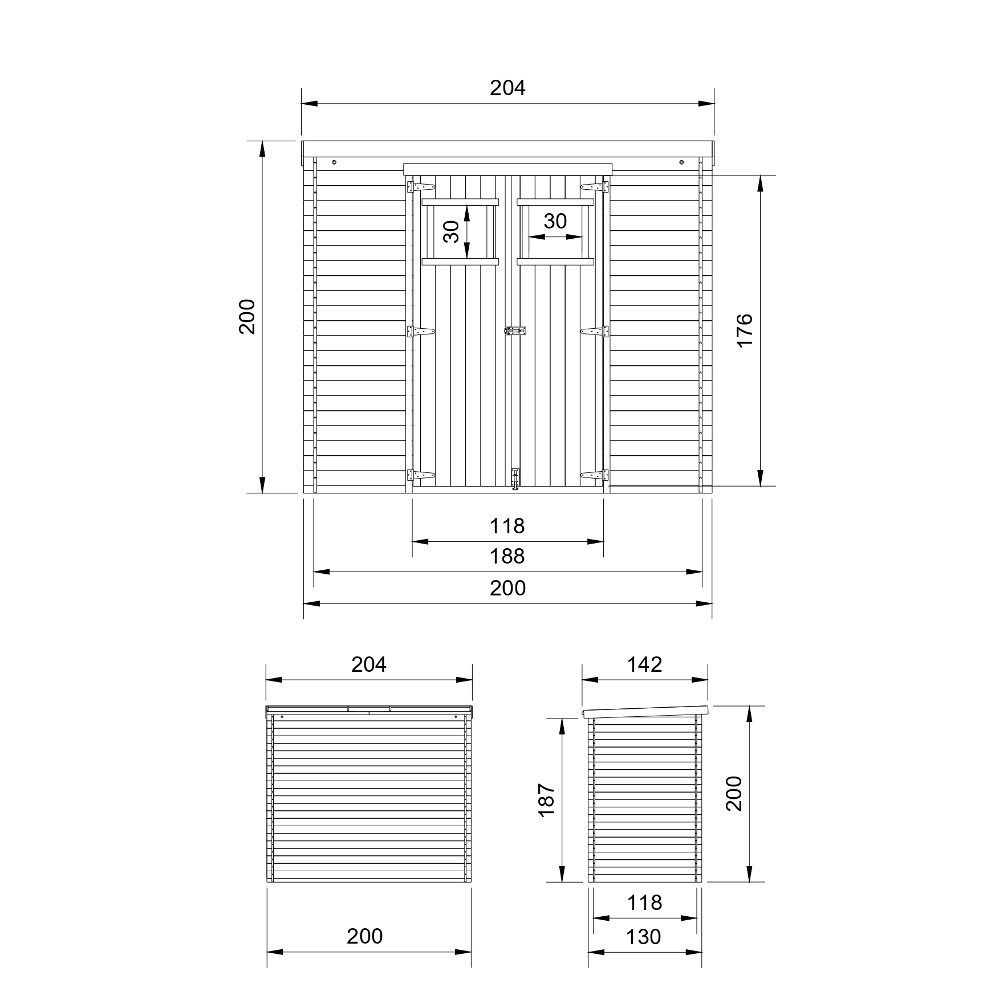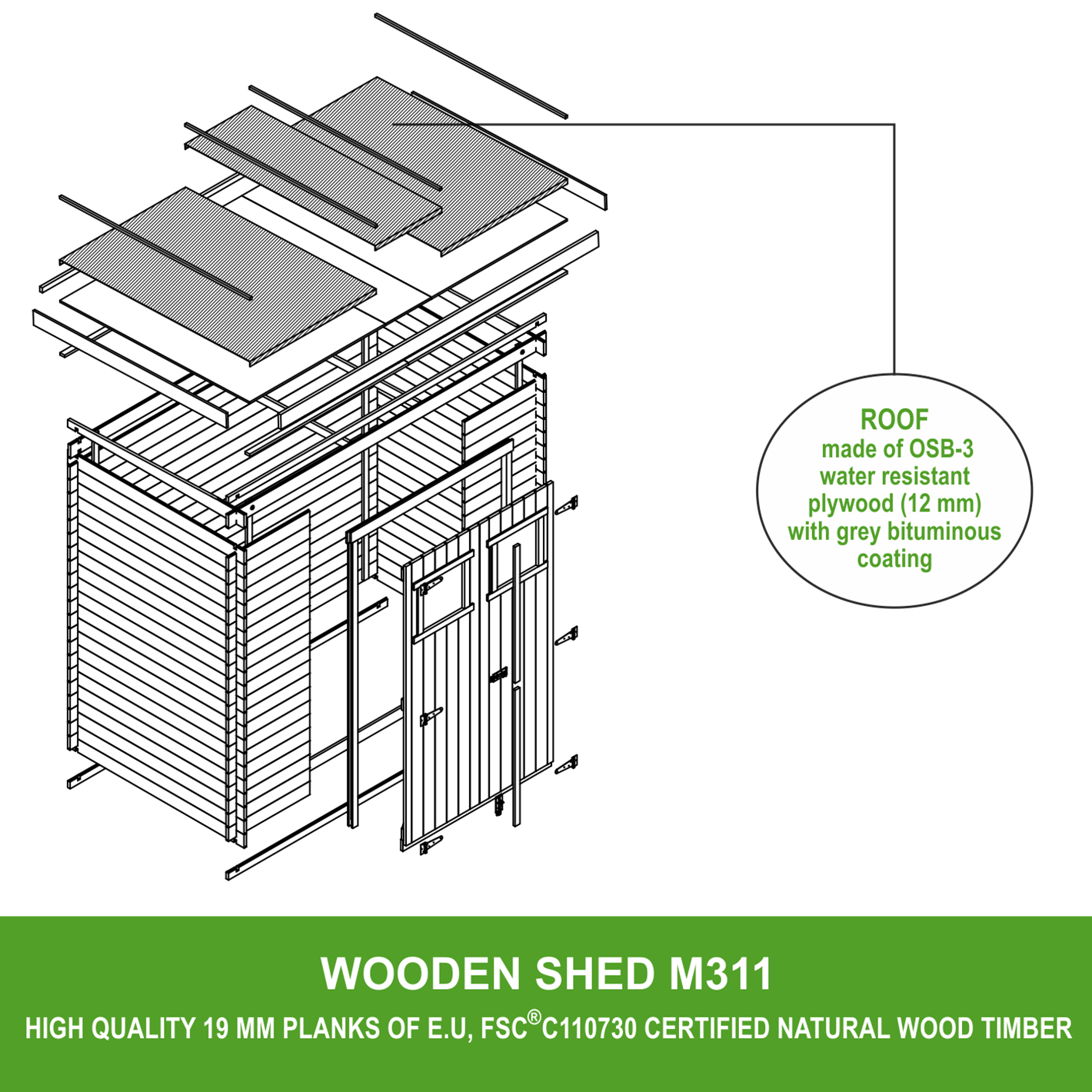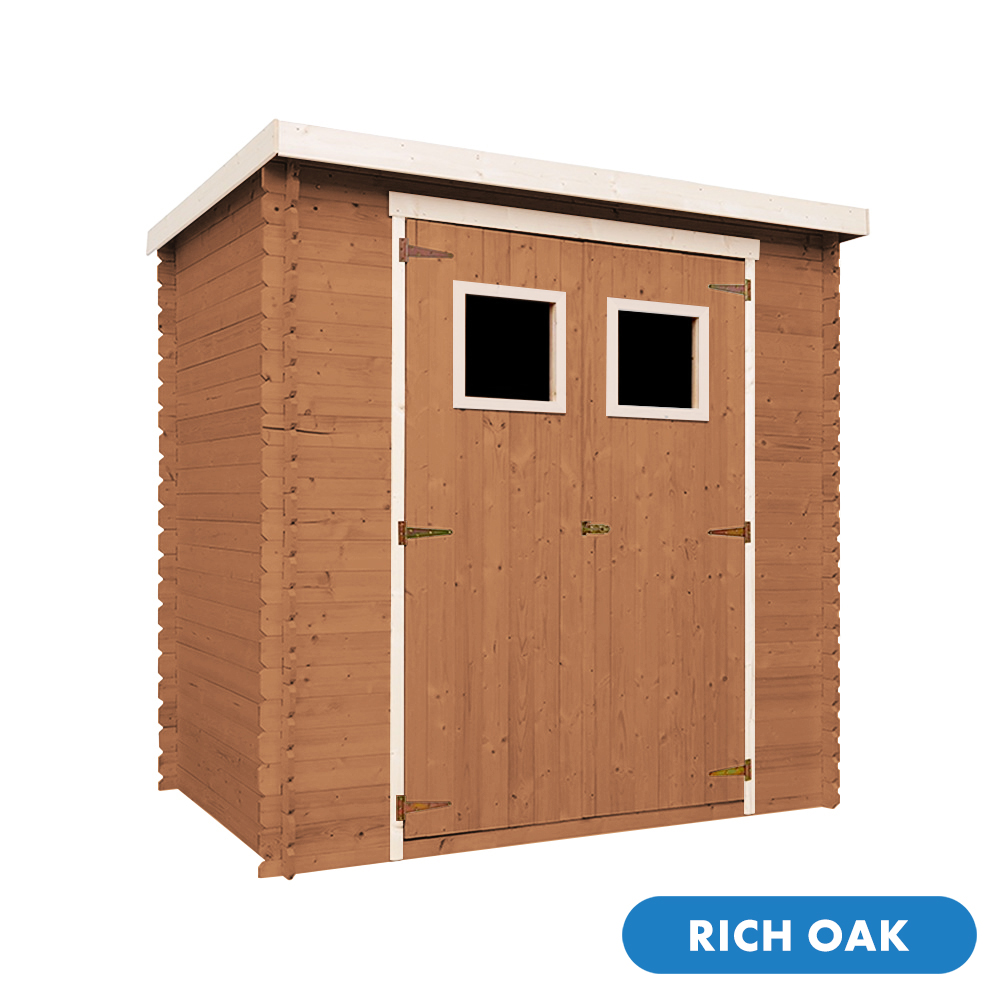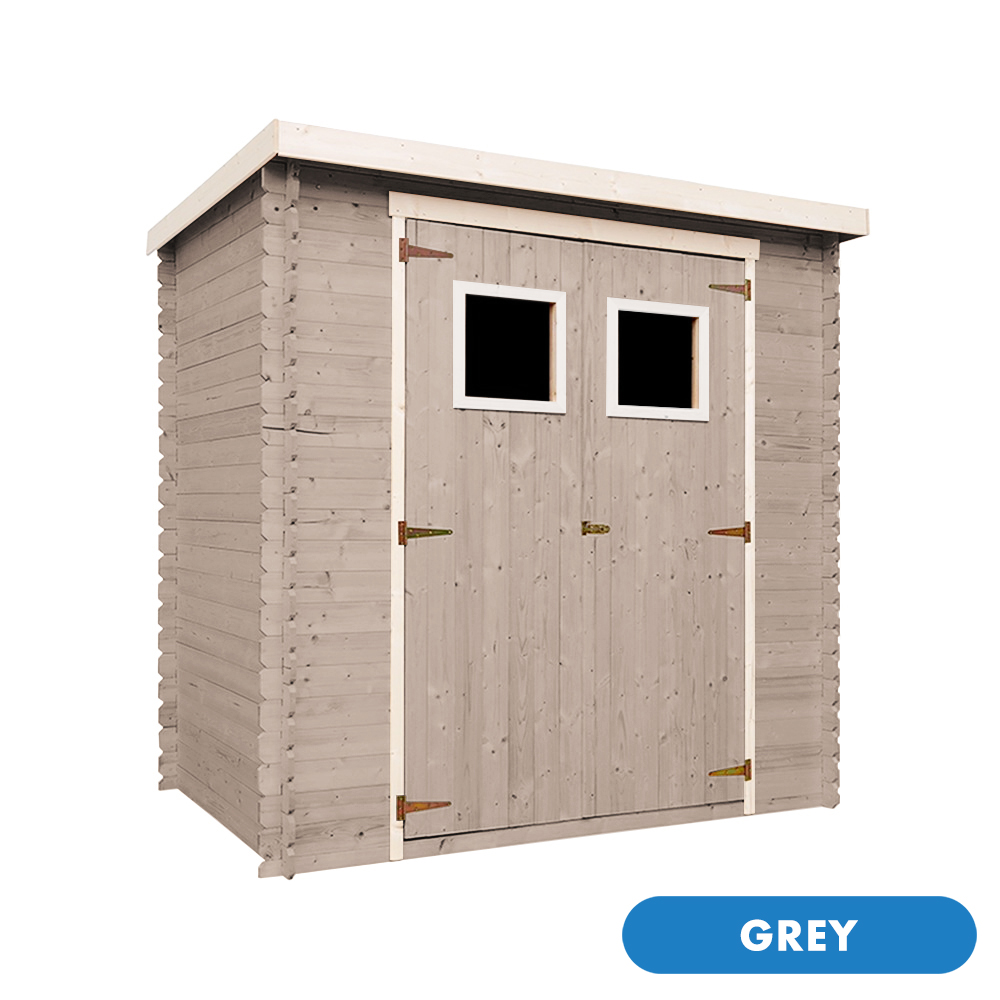 Wooden shed M311 with floor – 2.22 m2 + GIFT impregnation set
Price with VAT:
663,00

€
/ pc.
Assembly duration up to 6h
The shed is assembled in 6 hours, by 2 people.
A compact wooden garden hut. The size makes it for use in a small area, against a house wall or fence. A multi-purpose garden hut can conveniently and tidily store essential garden tools, bicycles, small garden equipment, or children's toys. The hut construction is based on the "cross-cutting" principle, which takes a little longer to assemble but adds more strength and durability to the garden hut. Assembling your new hut will be a real pleasure for any DIY enthusiast.
All wooden parts are delivered in their natural state and must be treated! While wood is a natural and sustainable material, it requires special care – impregnation to protect it from fungi, insects, and turning black. Our recommended water-based wood impregnator with wax penetrates deeply into the wood and provides excellent protection against moisture and UV rays.
Currently, when you buy this house, you will receive as a gift a set of impregnants in the color of your choice, which is enough to paint the whole house. Treat our wooden products and get an additional 1-year warranty on the wooden parts of the product! The impregnation kit consists of a white wood impregnator for painting the inside of the hut and a wood impregnator in the color of your choice for painting the hut exterior. Gift – a brush set!
Show more
+ Add to compare
Delivery information
To Lithuania, Latvia, Estonia and Poland
Delivery within 3-7 business days.
Other European Union countries
Delivery within 10-15 business days.
Payment methods:
Certified wood
FSC® C110730 certificate
2 year warranty
For all products
Quality guarantee
ISO 9001:2015; ISO 14001:2015
Made in Lithuania
Sold by the manufacturer
Ready to ship
Dispatch 1-2 working days
What is included in the package?
19 mm thick wall panels
Waterproof OSB-3 (12 mm) roof panels
Grey bituminous roof covering
Doors with integrated plexiglass windows
Door latch
Assembly kit (wood screws, hinges)
Assembly instruction
Impregnated floor: 19 mm thick boards
5 liters white impregnant
5 liters selected color impregnant
3 pcs. brushes
Instruction
Area
Height
Door dimensions
Door features
Floors
The type of impregnant
Ridge height
Window material
Window size
Material
Base dimensions
Area
Thickness of wall boards
Side height
Roof
Roof load
Roof dimensions
Internal dimensions
Package dimensions
Package weight
2,22 m2
200 cm
Impregnated 19 mm thick boards
Gray bituminous coating, OSB-3 (12 mm) panel
202 × 80 × 40 cm
183 kg
Warranty and other information
Warranty
Product packaging
Preparing for product assembly
Product delivery
Properties of natural wood
How to use impregnation set
Warranty
Our products come with a 2-year warranty. The guarantee starts on the date of invoicing.  The warranty is valid only when the product is assembled following the assembly instructions. The warranty only covers the replacement of defective parts! All wooden parts are delivered in their natural state and must be treated following the instructions.
To avoid possible mistakes when assembling the hut, we recommend checking the product parts list and sorting the parts before installation. This check must be carried out within 14 days from the date of purchase. The warranty only applies to defective parts that have not yet been installed in the product. Defective parts that have already been treated and used in the product are not covered by the warranty!
In order to benefit from this guarantee, the Buyer must inform the Seller in writing of any damage or defect in the Goods at sale@timbela.com. In the event of a defect or damage to the goods, the Buyer must provide detailed photographs of the goods and a list of the damaged (defective) parts. Please also include the LOT number indicated in the installation instructions.
Product packaging
The product is delivered to the Buyer unassembled. The parts are packed on a pallet, protected by a black film and additional plating.
The product you have purchased is manufactured, tested, and packaged according to high-quality standards and controls.
We recommend:
– Store the packaged product in a dry, dark place without direct contact with the ground.
– Protect from sun and moisture.
Preparing for product assembly
Please read the instructions carefully before starting to assemble the hut to avoid any mistakes when assembling and using the product you have purchased.
Check that the packaging contains all the parts mentioned in the instructions and sort them.
Before assembling, we recommend treating the boards on all four sides with a water-based impregnator twice to protect the wood from cracking, warping due to sunlight and humidity, fungus, insects, and blackening.
Before assembling, please check that the surface on which you intend to build the hut is level. We recommend having a hard, moisture-resistant surface, such as concrete paving, paving units, or foundations. Do not build your wooden hut on grass or soil!
When choosing a spot for the hut, please make sure the hut will not be exposed to extreme weather conditions (strong winds or snow). Otherwise, you should additionally use anchors.
Product delivery
All products are packed on pallets and delivered by heavy goods vehicles equipped with lifts.
Order is delivered as close to the house as possible! If a large vehicle cannot enter the yard, the load is unloaded where access is available, so make sure that a large truck can reach your home before purchasing the product.
Telephone number REQUIRED for delivery. If the buyer cannot be contacted, the courier will not be able to deliver the goods!
Properties of natural wood
We only use high-quality FSC® C110730 certified dried and planed pine/spruce. High-quality wood has minor and fine branching, smooth and light color.
Wood is a natural raw material that varies according to natural weather conditions.
Therefore, small cracks and discoloration are not defects in the wood but characteristics of the wood as a natural raw material.
The small gaps that appear between the boards are also a reaction of the natural material. If the product has been properly treated, after some time the wood's "movements" stop.
Due to the natural characteristics of the wood, product dimensions may vary by 1–2 mm.
Untreated wood can turn blue or grow mold. To protect the wood, you must coat the wooden parts on all sides with a wood impregnator before assembling the product.
How to use impregnation set
The white impregnator is recommended for interior impregnation, interior and exterior coating of windows, doors, and frames, and for weatherboards. A colored impregnator is recommended for impregnating the exterior of the walls.
Surface preparation. The surface must be dry and clean. Dust, resin, grease or other stains must be thoroughly cleaned.
Method of use. Stir well before use. We recommend treating the boards twice on all four sides without leaving any uncoated wood.  The second coat is applied only after the first one has dried (after 3-6 hours).  ATTENTION! The impregnator is not suitable for application on floors (terraces and other wooden floors).
Working conditions. Use at ambient temperatures between +6 and +25 °C. Recommended working temperature is 18 +-5 °C. The wood to be impregnated must be dry (less than 15% of moisture). The quality of the impregnation is adversely affected by high air humidity.
Drying time. Does not stick to touch after 1 hour (at +20 °C and 65% relative humidity). Fully dry after 12-24 hours.
Substance. Approximately 14-18 m2/l in a single application (depending on the wood surface).
Toll cleaning. Wash tools in warm water after use.
Safety. Keep out of reach of children. Take care not to get it in your eyes, on your skin or on your clothes. IN CASE OF CONTACT WITH SKIN (or hair): remove all contaminated clothing. Rinse your skin with water. IN CASE OF CONTACT WITH THE EYES: Rinse cautiously with water for several minutes. Remove contact lenses if present and if you can do it with ease. Continue rinsing your eyes. If eye irritation persists get medical advice/attention. Keep from being spilled into the environment.
Storage conditions. At a temperature of at least +5 and not more than +30 °C in a sealed container.  Avoid freezing!