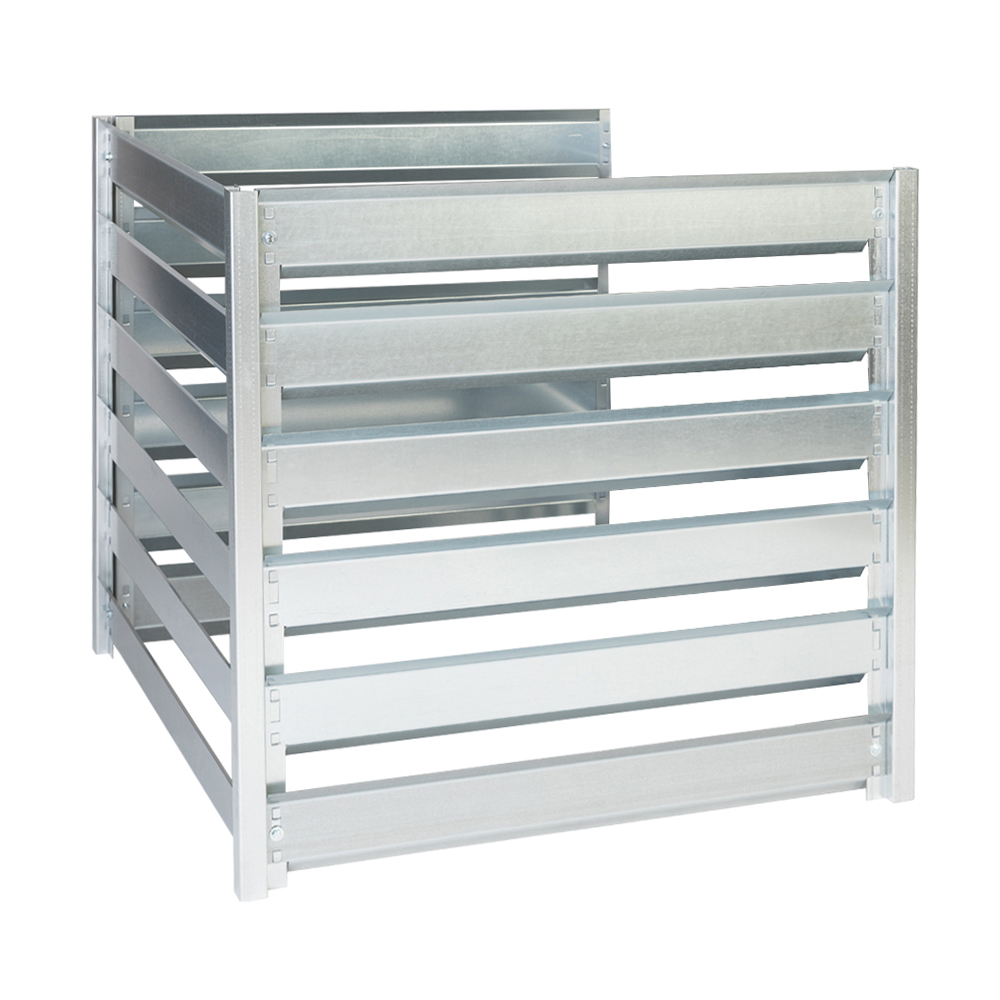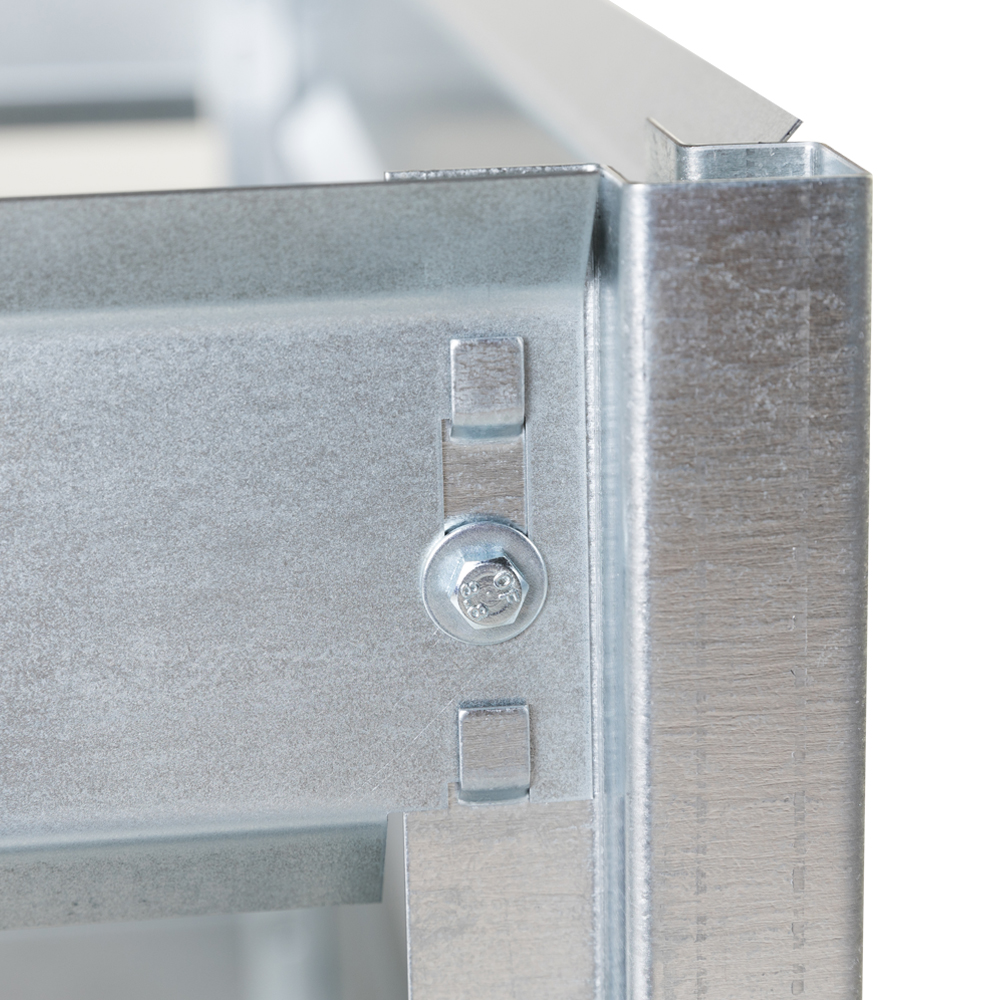 Garden composter extension module – M800A
Price with VAT:
136,00

€
/ pc.
The compost is perfectly ventilated by the gaps remaining between the galvanised steel bands and can be easily removed after its ripening thanks to a clever design, namely by removing one or two lower bands. Our composters have no doors or lids so they are easy to fill with the organic material.
Our compost box has a capacity of even 704 litres (0.7 m3).
Our composter is made of galvanised steel – 1 mm (sheet metal) and 1.5 mm (corner profiles) – and is therefore rust-proof and resistant to any adverse weather conditions.
The composter is easy to assemble – you won't need 45 minutes. The galvanised steel straps are attached to the assembly by means of hooks, so you can easily disassemble your compost if required.
Show more
+ Add to compare
Delivery information
To Lithuania, Latvia, Estonia and Poland
Delivery within 3-7 business days.
Other European Union countries
Delivery within 10-15 business days.
Payment methods:
Certified wood
FSC® C110730 certificate
2 year warranty
For all products
Quality guarantee
ISO 9001:2015; ISO 14001:2015
Made in Lithuania
Sold by the manufacturer
Ready to ship
Dispatch 1-2 working days
What is included in the package?
1 x Composter extension module
Rubber edges and plastic plugs
Assembly instruction
Area
Height
External dimensions
Material
Quantity of packages
Volume
Package dimensions
Package weight
3 m2
85 cm
88 × 14 × 11 cm
20 kg
Warranty and other information
Warranty
Product packaging
Product delivery
Warranty
Products come with a 2-year warranty. The guarantee starts on the date of invoicing.  The warranty is valid only when the product is assembled following the assembly instructions. The warranty only covers the replacement of defective parts!
In order to benefit from this guarantee, the Buyer must inform the Seller in writing of any damage or defect in the Goods at sale@timbela.com. In the event of a defect or damage to the goods, the Buyer must provide detailed photographs of the goods and a list of the damaged (defective) parts.
Product packaging
The product is delivered to the Buyer in a cardboard box.
The product you have purchased is manufactured, tested, and packaged according to high-quality standards and controls.
We recommend:
– Store the packaged product in a dry, dark place without direct contact with the ground.
– Protect from sun and moisture.
Product delivery
The products are packed in cardboard boxes and delivered by courier.
Once payment has been made, the address of the order cannot be changed.
Order is delivered as close to the house as possible! If the courier cannot find the recipient at home, the parcel is delivered to the nearest parcel drop-off center and the recipient is informed about the delivery by leaving a note.
Telephone number REQUIRED for delivery. If the buyer cannot be contacted, the courier will not be able to deliver the goods!